A Workshop About Writing Persuasive
Emails, Ads, Landing Pages and more
From Russ Henneberry, Founder of theCLIKK
Imagine this:

You have a valuable product or service that produces a result that you KNOW your prospective customers want and need.
And so, they line up around the block with credit card in hand to give you all their money. Right?
Nope.
If you've been in marketing and business for any length of time, you know it ain't that easy. Today, a good product or service is table stakes in the game of business.
But here's some good news: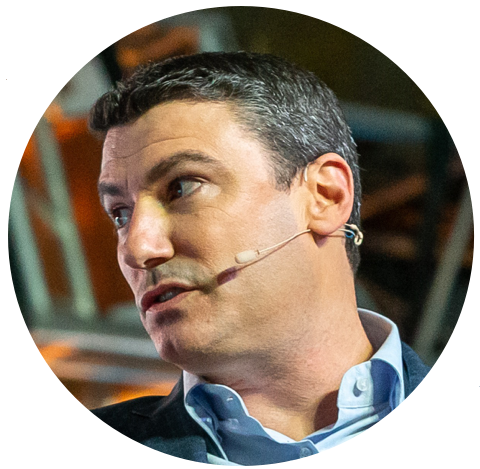 Russ Henneberry
Founder of theCLIKK
If you can learn to identify and articulate the strengths of what you are selling, they will buy.
Read that again if you need to. It's critical.
Because...
This is not about high-pressure selling. It's not about learning to hack people's minds to trick them into buying.
Because the truth is:
Selling shouldn't feel sleezy
Let's face it, skeezy, over-the-top sales pitches are rarely on brand. Nevermind the fact that building a sustainable business is about building trust with the market, not conning them.
So here's more good news:
Your role as a marketer is to help your prospective customer make an informed buying decision.
To do that, we need words.
And those words need to be chosen wisely because your prospect (like the rest of us humans) has the attention span of Spongebob Squarepants.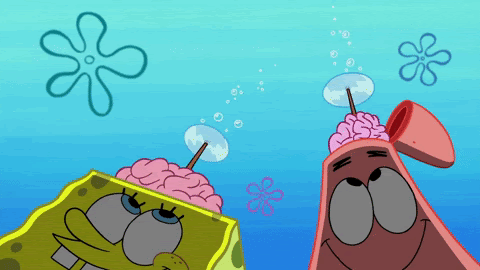 Assembling these words is a skill, and, perhaps the most important skill you can acquire as a marketer.
That skill is called copywriting.
A trained copywriter can look at a product or service and identify its strengths and weaknesses.
Then, they put pen to paper (or fingers to keyboard more likely) and clearly lay out the case for buying their product or service.
👉 And here's even MORE good news:
Copywriting, like any other skill, can be learned.
It's true, writing persuasively is hard when you don't know the rules.
It can feel downright impossible (like tickling yourself) if you don't know the proven formulas that just flat out work. Did you just try to tickle yourself? See? It's impossible.
I've been doing this digital marketing stuff for over 15 years and have successfully (and unsuccessfully) sold darn near every type of product or service under the sun.
I've learned what works and, more importantly, what doesn't.
I love to teach this stuff. I've trained thousands of marketers and business people through my workshops, stage presentations, and my book Digital Marketing for Dummies.
I don't say any of this to brag but I want you to know that I've "been there, done that" and I have the scars to prove it.
And I want to teach you these rules and formulas in our brand spanking new training called Words that Sell: A Workshop About Writing Persuasive Emails, Ads, Landing Pages and more.
Here's just a smattering of what you'll learn:

theCLIKK's Copy Builder tool that identifies the precise value (there are dozens of them) of any product or service so you can describe it and sell it.
theCLIKK's Headline Swipe File containing 108 headline formulas you can employ to write high-converting email subject lines, blog post titles, and sales letter headlines. (This is gold.)
How to write persuasive copy using the Dual Readership Path (SPOILER ALERT: People don't read your emails, ads, and sales letter, they skim them. This is how you make sure even the skimmiest of skimmers reads your sales argument.)
How to defeat the blank page with the always applicable P.A.S.A. opening.
How to tastefully urge your prospective buyer to take action NOW (even if you don't have a deadline or limited supply.)
A "rule of thumb" that will help you determine how long an ad, email, or sales letter needs to be to get results.
The 3 simple questions you need to answer BEFORE you write a single line of promotional copy.
Why "proof" is the most important conversion element in your sales copy and the 3 forms of proof you can employ. (Even if you're just getting started you can always use "Piggyback Proof."
"This was a tremendous workshop! I've learns so much that I can implement immediately to write better sales copy."
Who is this training for?
Any entrepreneur, business person, or marketer that has to write promotional ads, emails, sales letters, video scripts, direct mail, or any other persuasive marketing material will benefit greatly from the rules and formulas in this workshop.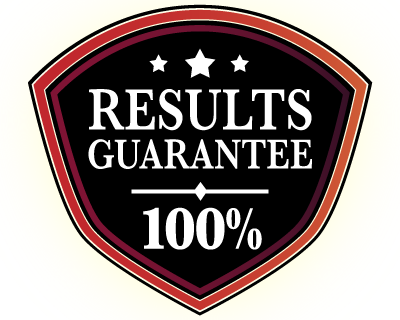 We have worked hard to earn your trust and we don't plan on letting you down now. We don't think it will come to this but, if you aren't satisfied with this training just shoot us an email ([email protected]) within 30 days of buying and we will refund you 100% of your investment.
"
This workshop was super easy to follow and kept me engaged. No fluffy & intimidating Marketing Speak, but clear guidance that makes you understand the world of copywriting and marketing more! Thank you!."
Founding Member & Brand Manager at Dune Jewelry
© 2020 - Modern Publisher, LLC - All Rights Reserved
Copyright © 2020. All rights reserved.